HELP SECTION
Once you purchase your first movie, you will create a password protected ACCOUNT. All your movies will be stored there. You can stream them or you can download them to your computer. Your order will not be expiring.
Through your Account you can more easily purchase additional movies. No need to re-enter your credit card and billing information. All you will need is CVV2 number (security code from the back of your card) to complete the purchase.

Your credit card information is safely stored with the billing company https://www.epoch.com/. If you ever need to update your credit card information please contact Epoch Billing Support.
All movies are offered in WMV format, best for saving on your computer.
Most movies are offered as MP4 format best for streaming on your IPhone.
You can see what format is offered for each movie in the movie description.
To save a movie to your computer all you do is; right click on download button and then click on Save Link As... pick a location on your computer. The movie will be saved there.
Use search and categories pull out menu to find exactly what you are looking for.
Keep in mind you can access your movies online in the password protected MY ACCOUNT page. That is the best option for Iphones that do not allow saving movies or if you just don't want to save the movies on your device.
Q: Do I have to have an account to purchase the movies?
A: Yes, you have to sign up for the password protected account when you make first purchase.
Q: Why do I need an account?
A: Your movies will be stored in the account so you can access them online. It's recommended to download your movies to your device. It is easier to make additional purchases as the billing company keeps your information. All you will need is the CVV number from the back side of your credit card to confirm the purchase. You are NOT charged for anything unless you type the CVV number!
Q: Is my credit card re-billed?
A: No. It is not membership. Nothing is re-billed. You are only billed once you make a purchase.
Q: What do I do if my credit card is expired?
A: Please contact Epoch Billing Support to update your credit card information.
If you experience any technical issues, please email support@domkarin.com
Featured Movies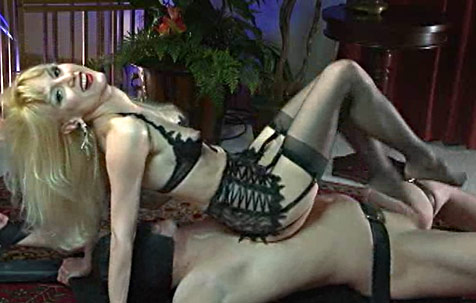 Punished balls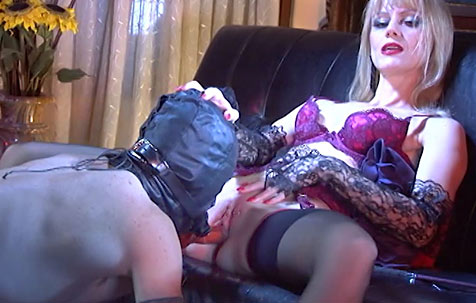 Pleasure me -NEW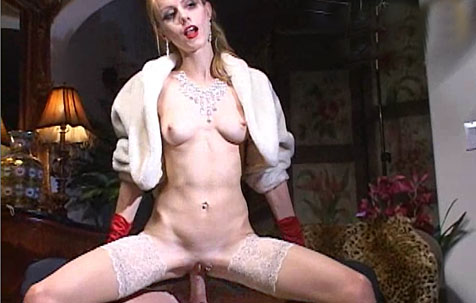 On the edge 1